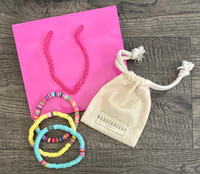 Receive a $10 Amazon gift card when you spend $50 or more!
Spend $50 or more and we will include a $10 Amazon gift card with your order! This sale is limited to the first 50 customers who make a purchase of $50 or more! Pair this with our 20% off Flash Sale for the biggest savings of the season!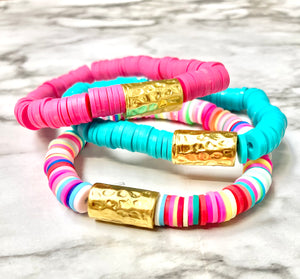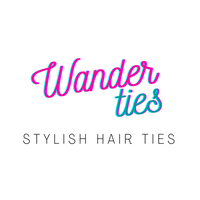 Introducing Wanderties
The world's most stylish hair tie! These hair ties are stylish, waterproof, and leave fewer creases in your hair than traditional hair ties! As if a strong grip, fewer creases, and less damage to your hair wasn't enough, these hair ties are fashionable and the cutest accessory to add to your bracelet stack!
Wanderties
Wanderties Pink!

Wanderties Black!

Wanderties Blue!
Build a stack to mix and match all summer long!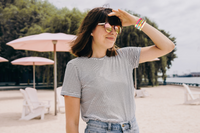 About Wanderbeads
Wanderbeads was inspired by the owner's love for travel and small coastal towns. Her favorite spot is Surfer's Paradise in Queensland, Australia. Blue water, lots of cider, and good friends are what make Surfer's Paradise feel like home. 
Wanderbeads takes coastal fashion and ships it to your doorstep. Our bracelets are easy to mix and match with vibrant colors and gold accents so it's always easy for you to make a stack that matches.
Go ahead and try us out! If you've read this far, you've earned yourself buy one get two free. Use the code stack3 to redeem your reward. We snuck this limited time offer in to our truest customers! Don't forget to sign up for e-mails and subscribe to our newsletter if you want to receive our best deals!